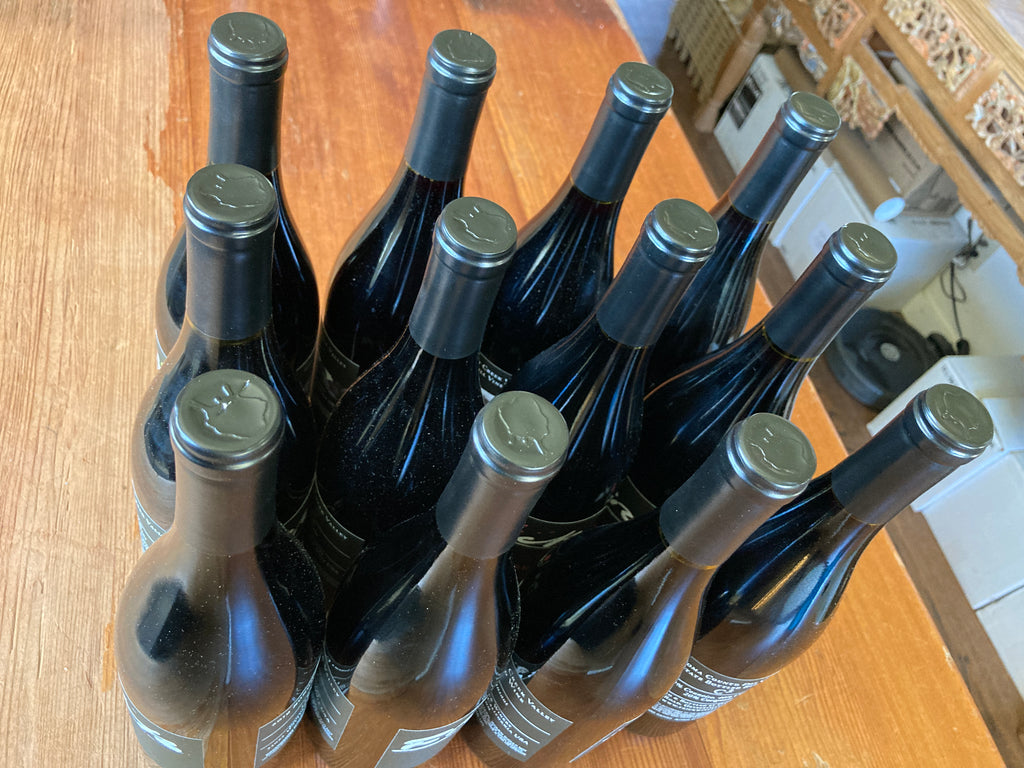 QUICK CASE- 12 Mixed bottles
Can't decide? This is made for you!
An easy fast way to put together a case of 12 bottles.
This is a pre-mixed discounted case ready to go.
Here is the assortment:
3  Cinsaut 2019
3 7.77 Acres 2021
3 Counoise 2021
3 Mourvèdre 2021
 Discounted.  Does not mix and match.