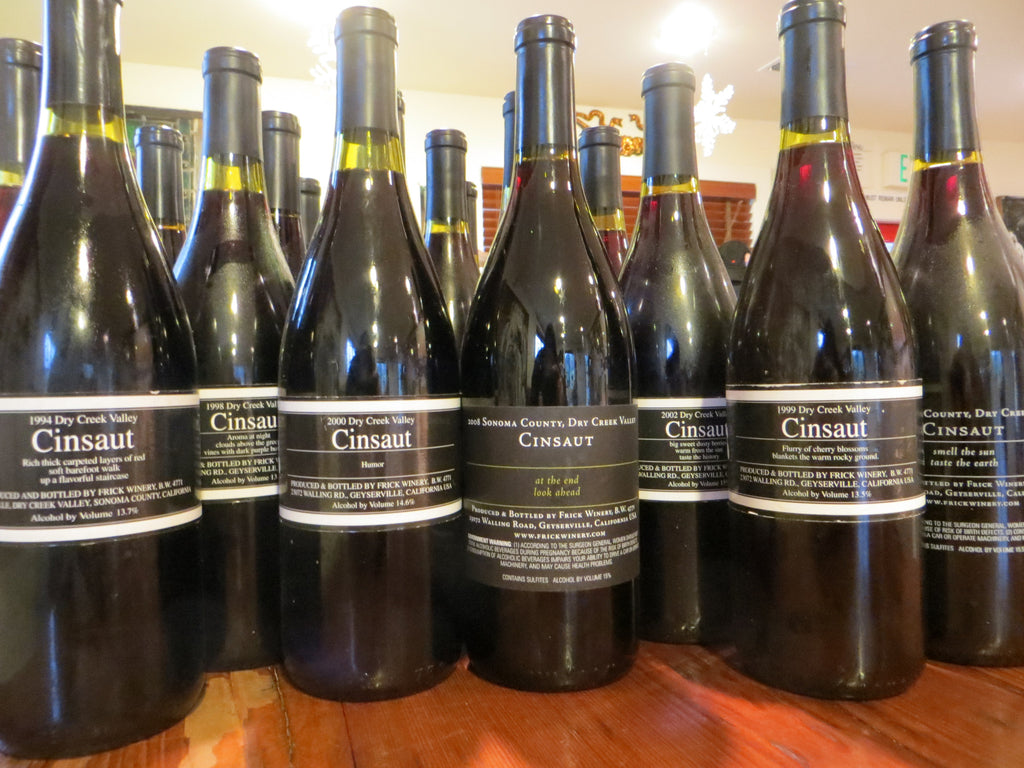 (Archive. Original Club offer in 2015. interesting Cinsaut history) ONCE IN A LIFETIME Cinsaut 18 VINTAGES ✶Ultra Rare✶ 18 bottles 1994-2011
INTERESTING LABEL PICTORIAL. See all 18 vintages pictured here. This amazing vintage history of Cinsaut is limited. I dug deep in my library to get almost two decades of wine and find the last bottles of 1994 to begin this vertical. Here are18 bottles representing 18 rare sold out vintages from 1994 to 2011.  The label has evolved, but inside it is all the same beautiful grape variety from my dedicated single Dry Creek Valley vineyard. Nobody has made cinsaut as a single varietal longer.
Cinsaut as a varietal was rare 22 years ago and still is. This vertical offers the largest longest collection of cinsaut vintage years in the world. 
Frick Cinsaut is highly acclaimed and has received many accolades and gold medals over the years. As a Frick Wine Club member most likely you already know and love this wine and are very familiar with its wonderful characteristics.  When young the wine has a full round fruit character of strawberry and cherry. Over time more earthy character emerges with added complexity.
The current 2019 vintage is available in the Frick Store.
$1170.00 + shipping